Le dernier vendredi du mois rime avec une nouvelle technique à découvrir ! Ce mois-ci on vous fait découvrir des créations à l'éponge.
Pour ma part j'ai choisi de vous montrer la technique du Bokeh. Elle consiste à étaler en cercle plusieurs couleurs sur du papier blanc avec un morceau d'éponge (ici Doux Ciel, Lagon Lointain, Brune Dune et Cerise Carmin).
Dans un morceau de papier fenêtré, perforez 3 cercles de tailles différentes afin de vous en servir de masque. Servez-vous de votre masque avec un morceau d'éponge et l'encre Craft Blanche.
Vous trouverez plein de vidéos très bien faites sur Internet ! Le résultat est top !
Last friday goes with a new technique to discover ! We choose a sponging technique this time.
I want to show you the Bokeh technique. We could find many videos on Internet ! And the result is really cool !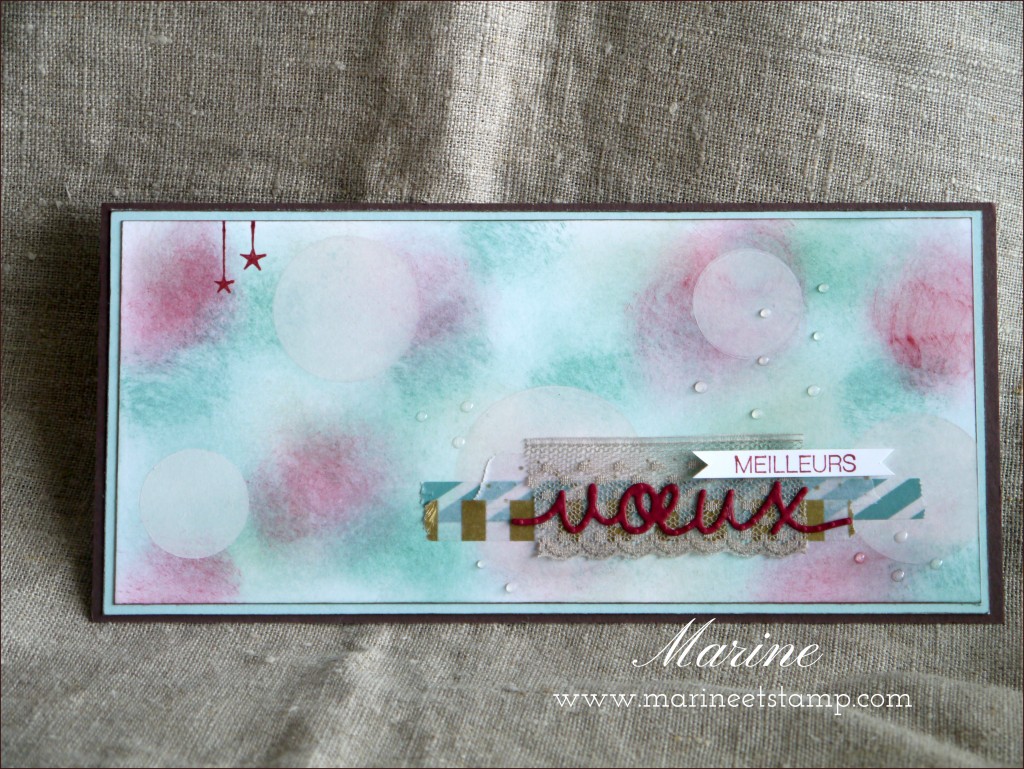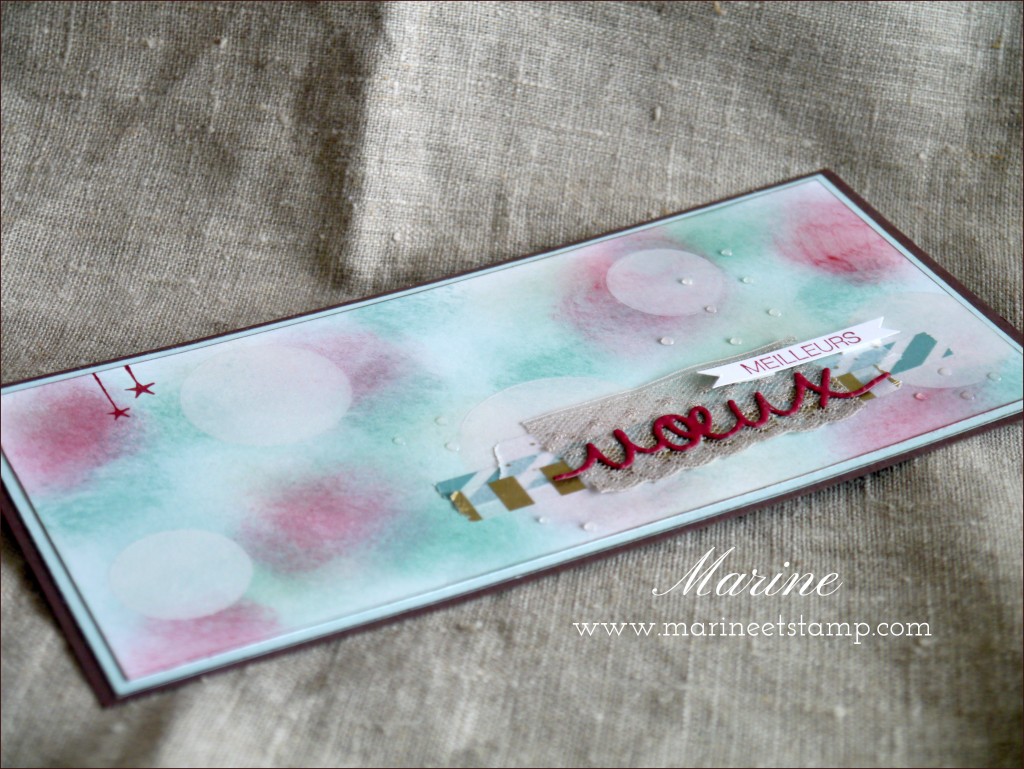 Rendez-vous sur le blog d'Erna pour découvrir une nouvelle technique à l'éponge en cliquant sur l'image ci-dessous !
Let's go see on Erna's blog to another sponging technique !

Sandi MacIver – Canada
Patrice Halliday-Larsen – New Zealand
Amy Koenders – USA
Lee Conrey – USA
Shelagh Freemantle – Canada
Marine Wiplier – France
Erna Logtenberg – Netherlands
Heather Wright-Porto – USA
A bientôt !