Nouveau mois, nouvelle technique ! Patrice nous a gâtées ce mois-ci, avec une technique de colorisation que je ne connaissais pas ! Je me suis documentée et j'ai adoré !
New month, new technique ! Patrice very pleased me this month with a watercoloring technique that I didn't knew ! I tryed and I loved !
Il s'agit de la Floating Reinker Watercolor Technique. Je ne sais pas trop comment traduire cela alors je vous laisse avec la vidéo de Sage :
Elle utilise du papier Blanc miroitant, j'ai utilisé du papier Aquarelle, ça fonctionne aussi.
She used Shimmery white cardstock but Aquarel paper is working on it.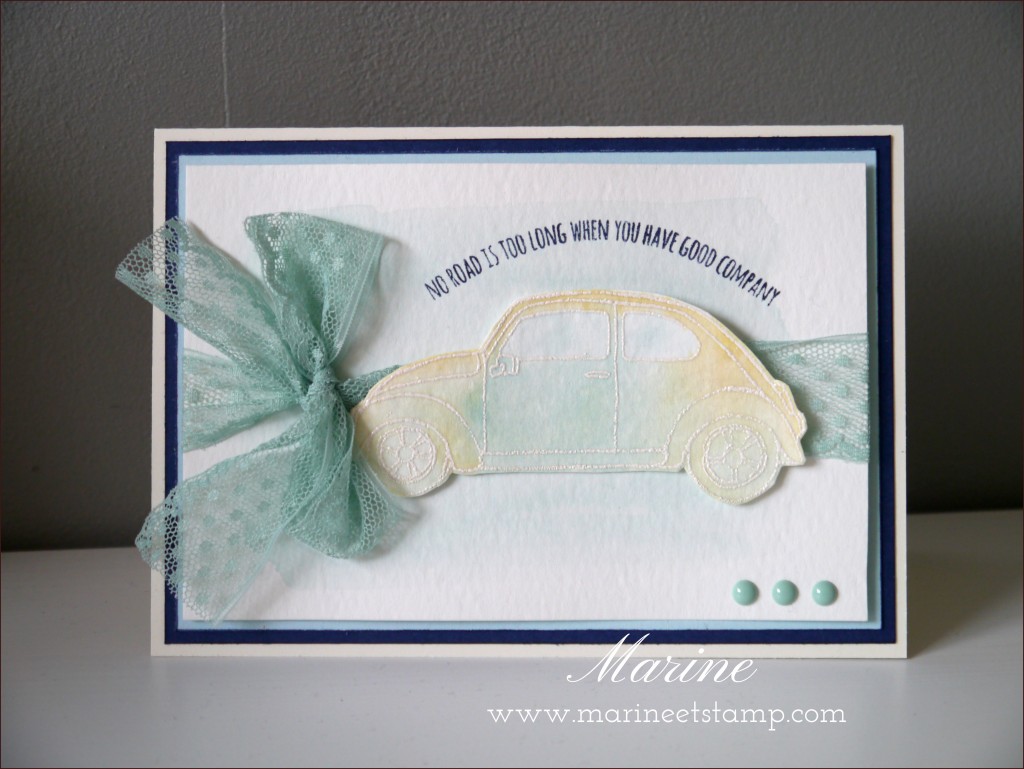 Est-ce que je vous ai dit à quel point j'adore ce set de tampons ? 🙂 Il me rappelle Hawaii !
Did I tell you how much I love this set ? 🙂 It remembers me my Hawaiien honey moon !
Rendez-vous sur le blog d'Erna pour découvrir son joli projet !
Let's go see what Erna has done !

Et la liste de toutes les participantes :
Sandi MacIver 
Patrice Halliday-Larsen 
Amy Koenders 
Lee Conrey 
Shelagh Freemantle
Marine Wiplier – Vous êtes ici !
Erna Logtenberg
Heather Wright-Porto
Shannean Moncrieff
Nadine Weiner
Alison Solven