Alors, alors vous avez craqué pour les nouveautés ? Aujourd'hui j'ai décidé de vous montrer, grâce au sketch Stamping & Blogging, le set de tampons Petal Potpourri et sa perfo assortie. Il me rappelle le set Petites Petals, c'est sûrement pour cela que je l'aime tant !
So, what do you thing about our new goodies ? Do you like them ? Today, and thanks for the Stamping & Blogging sketch, I would like to present you Petal Potpourri stamps and the coordinated punch. It remember me Petites Petals stamps, that's surely why I love them so much !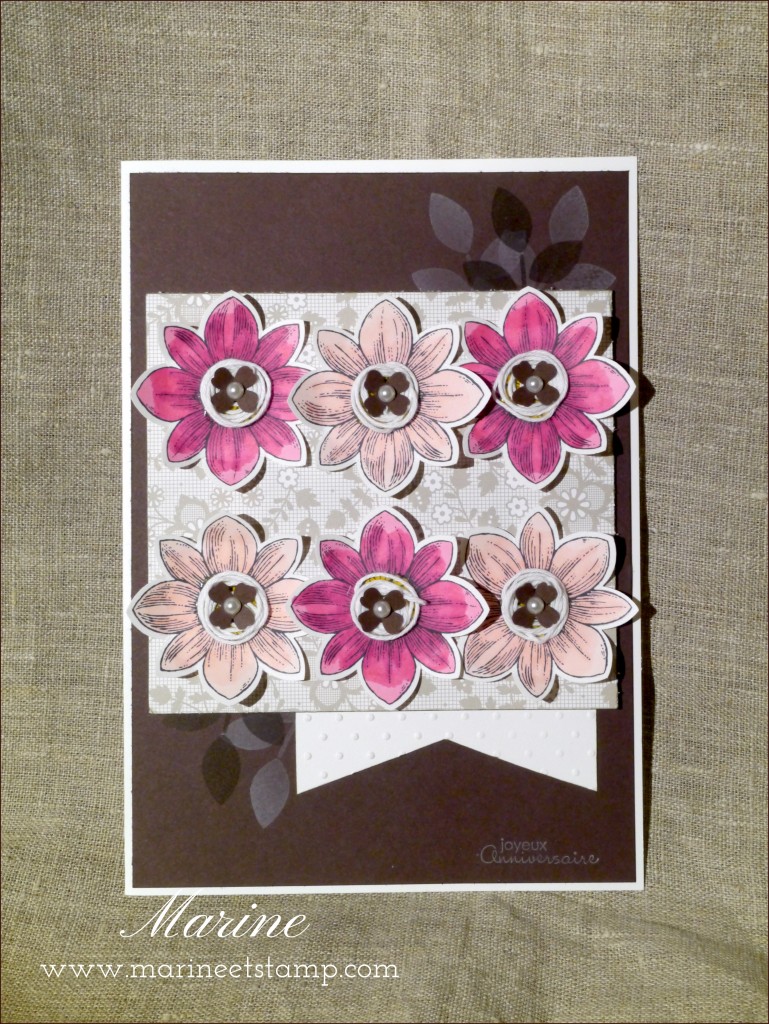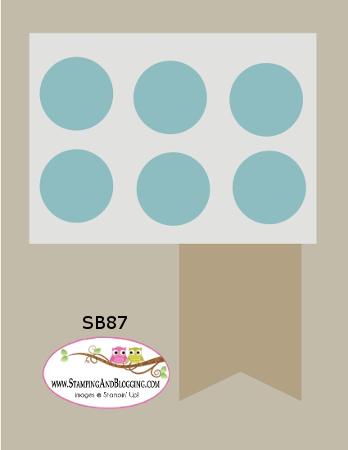 Alors ça vous plaît ? Ne manquez de faire un tour sur le blog des copines !
Do you like it ? Don't forget to stop by the others members's blogs to see what they created !
Sandi MacIver – USA
Amy Koenders – USA
Lee Conrey – USA
Claire Daly – Australia
Shelagh Freemantle – Canada
Michelle Last – UK
Caroline van der Straaten – Netherlands
Kerstin Kreis – Germany
À bientôt !
See you soon !