Après une semaine d'absence, me revoilà pour le sketch Stamping & Blogging de la semaine !
After a missing week, I'm back for the Stamping & Blogging sketch !
Je me suis amusée avec ma nouvelle perforatrice bordure Pléiade d'étoiles que j'adore !
I had some fun moments with my new Confetti Stars Punch !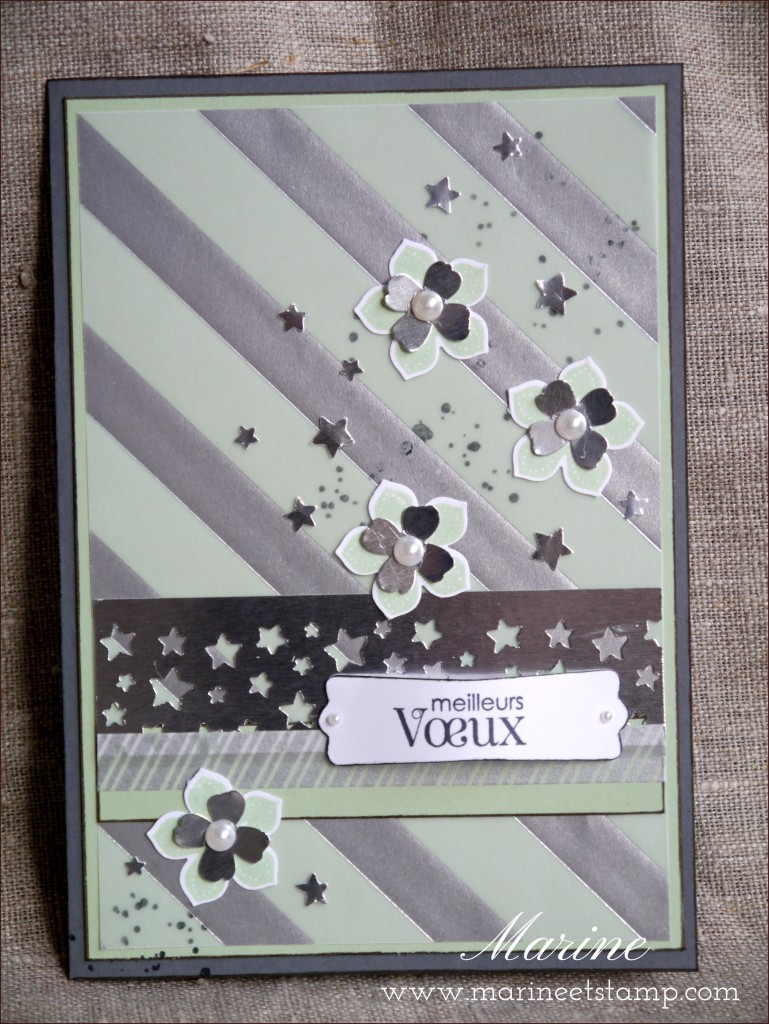 Notre fabuleuse Design Team a encore dû faire des merveilles, allons voir ça ! Et n'oubliez pas de laisser un petit mot, nous adorons ça !
I'm sure our amazing Design Team made stunning projects ! Make sure to have a look on our blogs and don't forget to leave a comment, we love hearing from you !
Sandi MacIver – USA
Amy Koenders – USA
Lee Conrey – USA
Claire Daly – Australia
Shelagh Freemantle – Canada
Patrice Halliday-Larsen – New Zealand
Michelle Last – UK
À bientôt !
See you soon !