Et voilà les vacances sont finies (enfin pas encore pour moi), premier sketch du mois de septembre 🙂
Holidays are over (not for me, I know how lucky I am) and here the first Stamping & Blogging sketch for September.
Cette semaine, Sandi nous a demandé d'utiliser du Washi Tape. Une très bonne idée qui me permet de vous présenter les nouveaux Rubans adhésifs Douce Nuit du catalogue automne-hiver. Pour 9,50 € vous aurez 5 rouleaux 🙂
This week, Sandi invited us using Washi Tape. What a great idea bringing me to show you the new Washi Tape Douce Nuit in the Holiday Catalog. For only 9,50 €, you could have 5 tubes 🙂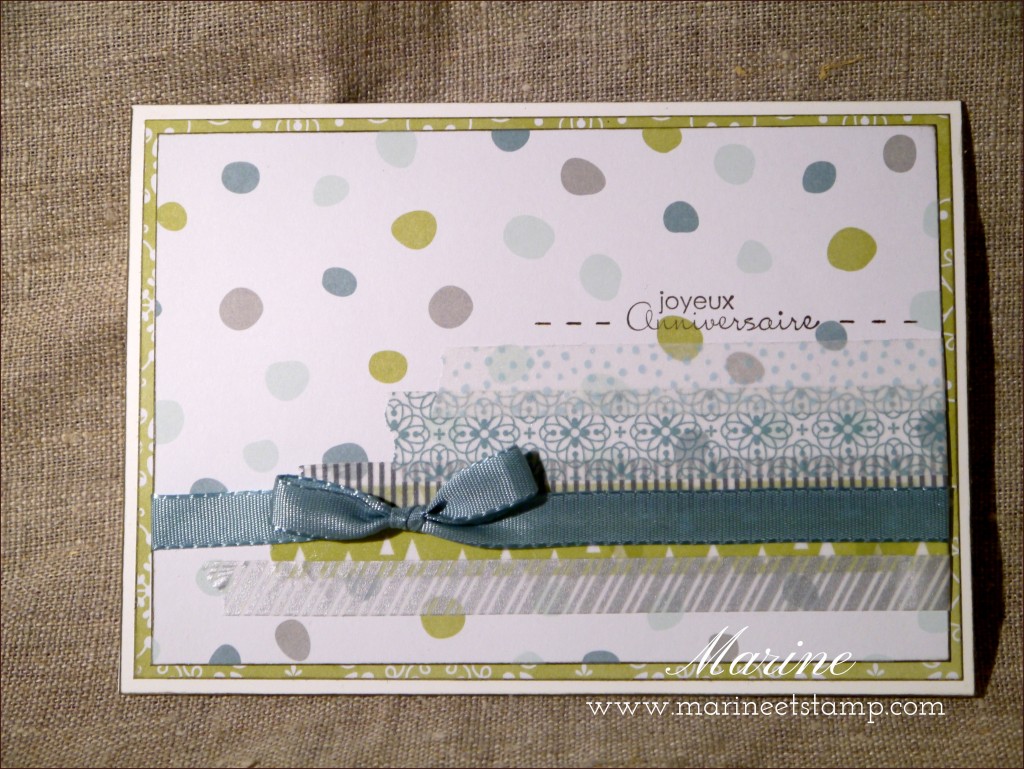 Notre fabuleuse Design Team a encore dû faire des merveilles, allons voir ça ! Et n'oubliez pas de laisser un petit mot, nous adorons ça !
I'm sure our amazing Design Team made stunning projects ! Make sure to have a look on our blogs and don't forget to leave a comment, we love hearing from you !
Sandi MacIver – USA
Amy Koenders – USA
Lee Conrey – USA
Claire Daly – Australia
Shelagh Freemantle – Canada
Patrice Halliday-Larsen – New Zealand
Michelle Last – UK
Caroline van der Straaten – Netherlands
Kerstin Kreis – Germany
À bientôt !
See you soon !