Je suis en vacances mais je vous avais dit que je ne vous abandonnerai pas 🙂 Le Design Team Stamping & Blogging est sur le pont 🙂
I'm in holidays but I told you I won't give up to you 🙂 The Stamping & Blogging Team is in the place 🙂
Encore une fois cette semaine j'ai choisi d'utiliser une partie des nouveaux produits du catalogue automne-hiver. Il ne vous tarde pas d'avoir ces plumes dans votre scraproom ?
This week I chose to use some new products from the seasonal catalog. Are not you incited at the idea of having these feathers ?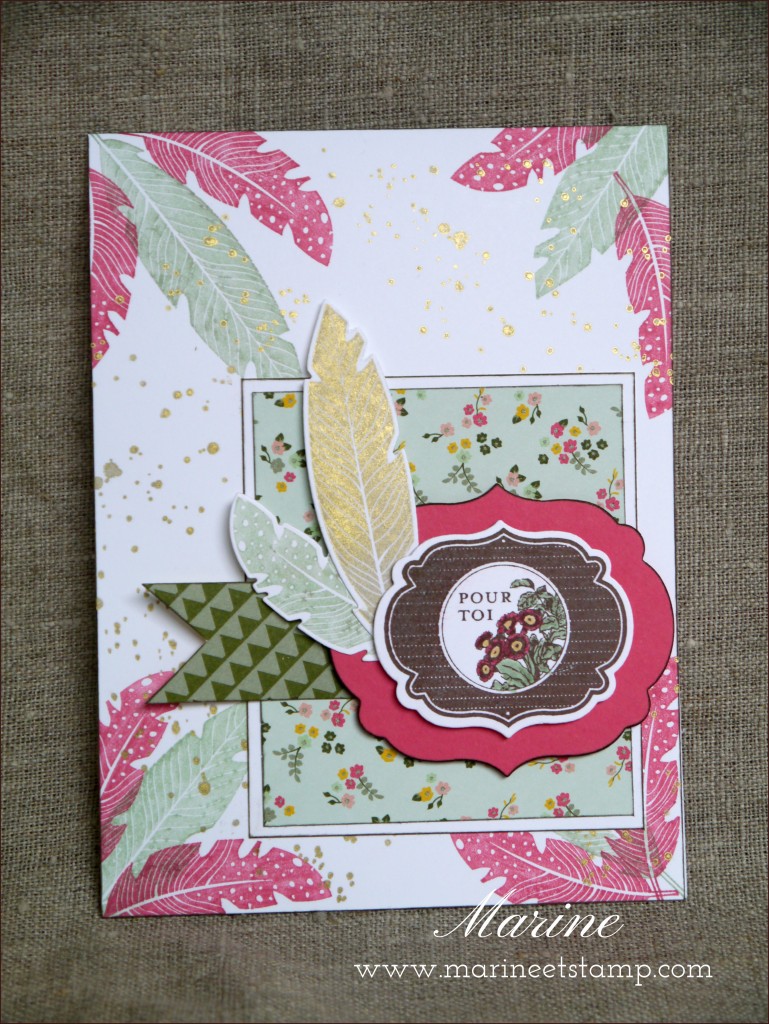 Je ne peux pas encore vous montrer les plumes dans la liste des produits utilisés ! Revenez faire un tour ici le 28 août et vous verrez !
I can't give you the reference of the feathers in the used products list ! Make sure to come back here on the 28th August to see them !
Allons voir ce que les autres membres de notre fabuleuse DT ont fait avec ce super sketch ! Et n'oubliez pas d'aimer notre page Facebook Stamping & Blogging !
Let's go see what the rest of the amazing Design Team created with this beautiful sketch ! Don't forget to like our Facebook page Stamping & Blogging !
Sandi MacIver – USA
Amy Koenders – USA
Lee Conrey – USA
Claire Daly – Australia
Shelagh Freemantle – Canada
Patrice Halliday-Larsen – New Zealand
Michelle Last – UK
Caroline van der Straaten – Netherlands
Kerstin Kreis – Germany
À bientôt !
See you soon !