Aujourd'hui un peu de verdure et de légèreté avec une carte florale pour le sketch 66 Stamping & Blogging ! J'ai utilisé le tampon de fond Corner Garden et mes Mariabilités ! Un pur moment de bonheur !
Today, a little bit of greenery and lightness with a green card for the 66th Stamping & Blogging sketch ! I used the background set Corner Garden an my Blendabilities ! Happiness moment !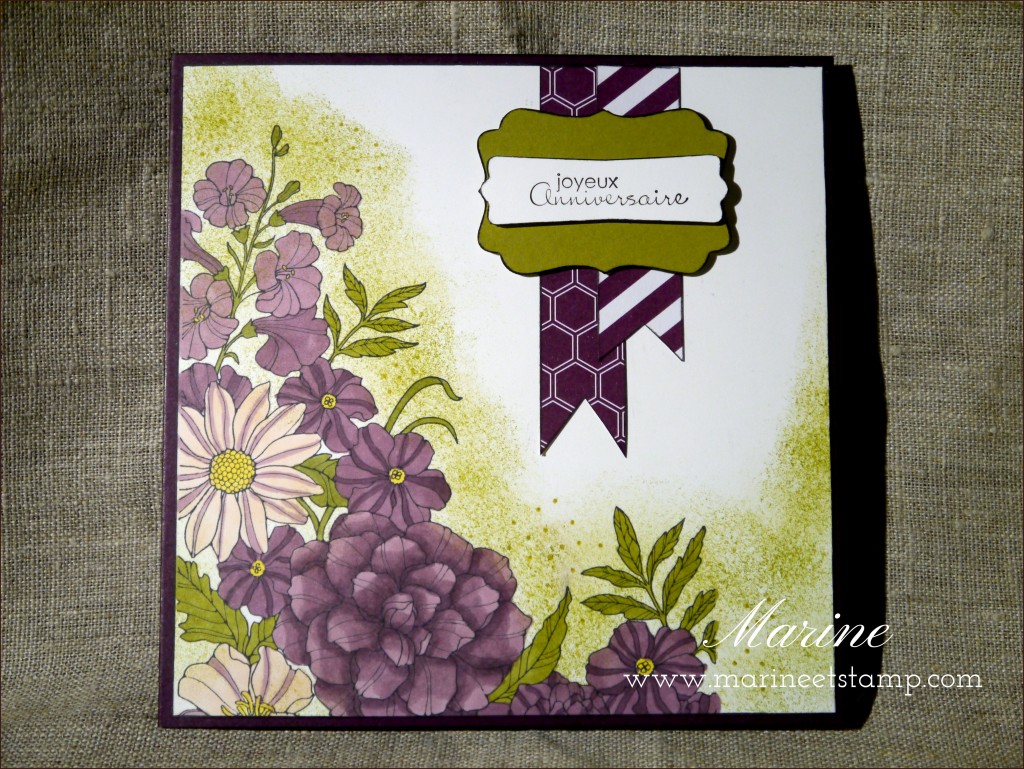 Allons voir ce que les autres membres de notre fabuleuse DT ont fait avec ce super sketch ! Et n'oubliez pas d'aimer notre page Facebook Stamping & Blogging !
Let's go see what the rest of the amazing Design Team created with this beautiful sketch ! Don't forget to like our Facebook page Stamping & Blogging !
Sandi MacIver – USA
Amy Koenders – USA
Lee Conrey – USA
Claire Daly – Australia
Shelagh Freemantle – Canada
Michelle Last – UK
Caroline van der Straaten – Netherlands
Kerstin Kreis – Germany

Ça vous a plu ? À bientôt pour voir d'autres nouveautés !
Did you enjoy it ? Seen you soon and stay tuned to see new products !